Increased patient safety with unique technology
Catheter associated urinary tract infections (CAUTI) account for a large proportion of healthcare associated infections (HAI). These infections can lead to serious complications such as urosepsis, which leads to patient suffering as well as increased mortality and healthcare costs. In addition, many of these infections are treated with antibiotics, which increase the risk of emergence and spread of multi-resistant bacteria.
The BIP Foley Catheter is a Bactiguard coated indwelling urinary catheter made of latex. The Bactiguard technology has been used uccessfully since 1995 for the prevention of HAI in the USA, UK and Japan among others.
Bactiguard Benefits
In close collaboration with healthcare providers Bactiguard's unique technology and know-how provide solutions that quickly and effectively reduce the risk of infection, which leads to:
- Increased patient safety
- Reduced use of antibiotics
- Reduced healthcare costs
Usage
The BIP Foley Catheter is used for drainage and irrigation of the bladder
Material
The BIP Foley Catheter is a Bactiguard coated latex catheter. It is also coated with a hydrogel that facilitates the introduction and removal of the catheter. During use the hydrogel reduces friction and wear between the catheter material and the urethra.
BIP – Bactiguard Infection Protection
The Bactiguard coating is extremely thin and permanently bound to the surface of the medical device. The coating consists of the noble metals gold, palladium and silver. It's only a few millionths of a millimeter thin and remains on the product throughout its lifecycle. The unique mechanism of action reduces the adhesion of bacteria to a Bactiguard coated surface. This occurs without any pharmacological or toxic effect, and is an important component in the prevention of HAI and the reduction of antibiotic use.
Bactiguard coating – Proven effective
Bactiguard coated products have been used in a large number of clinical studies (1995–2011) involving over 80,000 patients. The tech nology has proven to reduce the incidence of bacteriuria by up to 73 percent and is very tissue friendly. Bactiguard coated urinary catheters have been used clinically on over 100 million patients with no reported adverse events referable to the coating. Studies also show that the coating does not lead to increased bacterial resistance.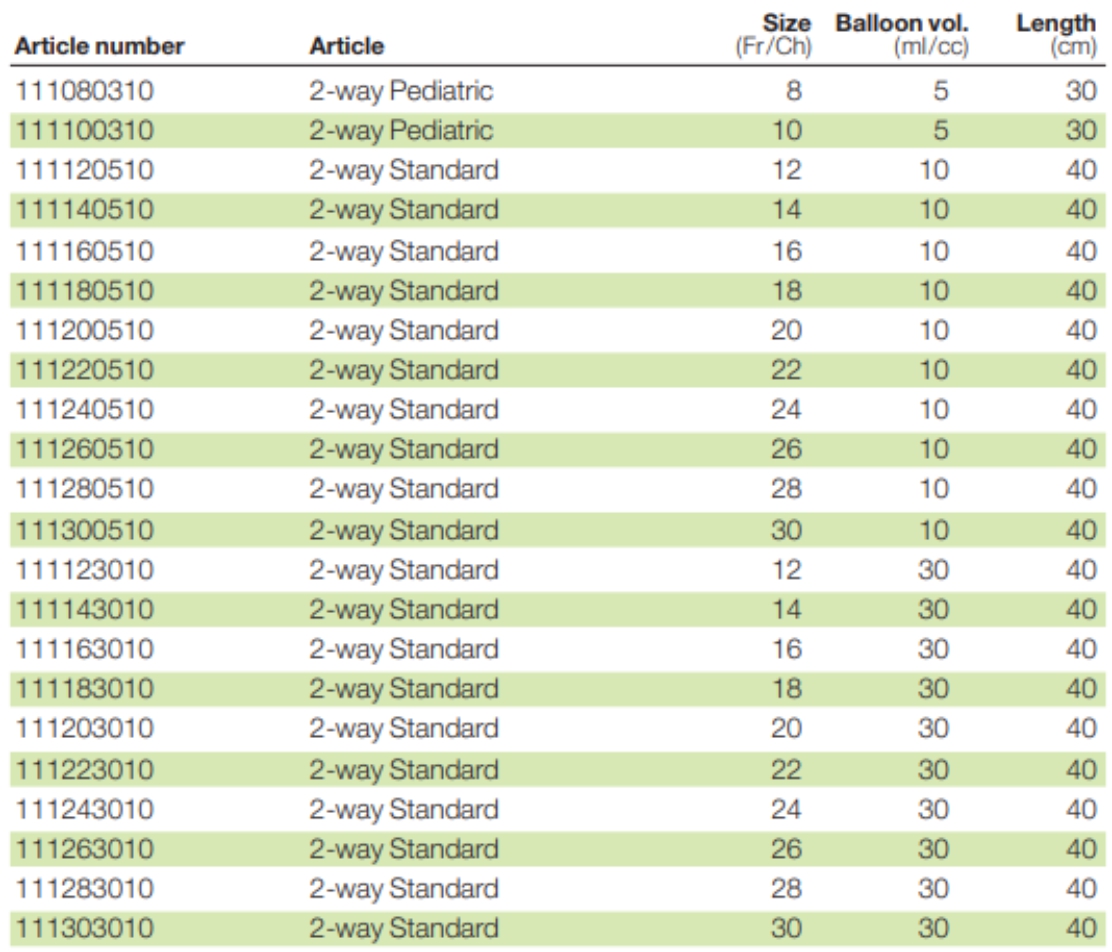 The products are CE marked according to Medical Device Directive 93/42/EEC

Special
For medical use
ONLY for profesional use